The term "SEO Services" was never heard of, when the Internet Marketing activities started. Now without this term being used, no website can prosper and achieve success online. The SEO Specialists of SPG Techsoft (http://www.spgtechsoft.com/) explain the nuances and intricacies of tactical "SEO Services"; and how best they can be used, if you want to succeed online.
Millions of web visitors out there land into their desired websites, only by searching through the Search Engines, the relevant keywords or key-phrases. In order to enable them click the appropriate web-links and enter the site, the Search Engines publish Indices.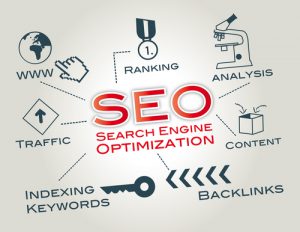 Top-ranking websites by popularity and website rankings get published their website links, in the very first few pages of these Indices.
It is a fact that the online population never bothers to look into more than the first few pages of any Index. So the prominently published website links carry forward major chunk of web visitors, in a sweep.
From the website owners' point of view, grabbing the Search Engine rankings and getting a place in the top-pages, for their website links is vital. Only if they achieve this, they can think of diverting huge traffic to their site.
So they need Specialists in Search Engine Optimization Services (SEO for short) to take appropriate efforts to achieve this objective. The SEO Services Specialists have the knowledge and know how, to push the website's popularity among web-visitor population, through grabbing the attention of Search Engine crawlers.
But this cannot be done without proper basic requirements in creating a website. The website builders should take care to see that at every step of web building, the ultimate SEO Services are borne in mind.
Experienced website builders like SPG Techsoft provide comprehensive and complete web-solution services. They are – Responsive Web Designing, Web Application Development, Landing Page Design, Logo Design, E-commerce Website Design, Web Hosting, SEO, PPC, SMO Services and Digital Marketing Services etc.
So at every stage of carrying out the above Services, their experts will do what is wanted for the promotion and popularizing of the websites, by tactical SEO Services.
For example, Search Engines attach topmost importance to Customer Happy Experience, while awarding ranking to websites. This can be achieved by being careful at the web development stage. The configuration and implementation of web applications and web solutions are to be done, with this objective in mind.
Then only the customer will be happy by using the website, by easy navigation, availability of all details in a jiffy, easy shopping exercise, safe payment modes and finishing the purpose of their visit gleefully.
All other efforts by prudent SEO Services will click into place only then, to achieve Online Success! Click http://www.spgtechsoft.com/ to enjoy all the benefits!