You can't maintain your desired web-layout if you haven't build your website accordingly. Similarly, if you are expecting great results from your site, then forget about that. Because in this way you are only welcoming problems and that's it. That's why you need to take the best web development company's assistance in Mumbai.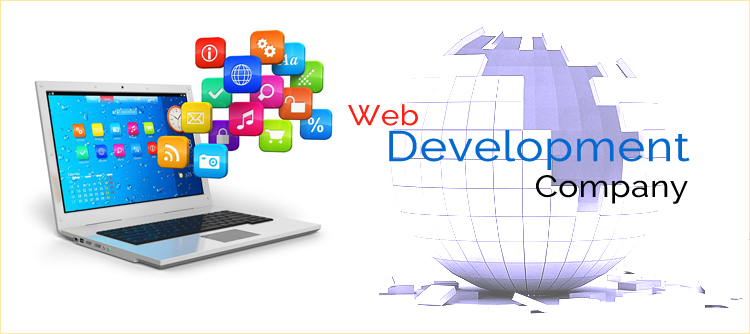 You can't deny that only experts know how to resolve particular problems and how to modify something that meets goals. If your website isn't featuring all such benefits you expect, then find the top web development company in Mumbai right now to push your website on the top search results. Let's understand in-depth, how a web development company upgrades your website and so your business.
Tailor your business with a unique feature
It's one of the best parts of hiring web development companies in Mumbai that custom-made website allows the user to add more features while maintaining it to be SEO-friendly. You can choose unique things for user interaction, such as more call-to-action buttons and elements.
Optimized functionality guarantees utmost performance.
You are free to optimize your website as per your choice. However, this is the leading contributor factor, why web development companies in Mumbai are high on demand. In short, a professional web developer can quickly build a kind of website for you, which, on the one hand, is user-friendly while, on the other hand is SEO-friendly. With minimal coding and skilled tactics, it's possible!
Designs that define your brand identity
Whatever your recommendations are for designs, a web developer is always ready to serve you for the same. Website design is an integral part of your brand that marks a fixed and exclusive image across the visitors who visit your website. Hence, your website should be appealing to the eye, and a Mumbai's website development company is proficient in doing this.
Freedom to make changes
The business market is unpredictable, even whatever the sector you're operational in. Evolving trends sometimes create difficulties for people to change with them. But changing is a part of our life, so why not your website too? Whenever you want to bring some significant or big change on your website, without losing your colossal audience, you are free to do it with the help of a top web development company in Mumbai.
Only professional work
Remember one thing, if you are aspiring that your website provides you desirable results you crave for. Then you must be well-acquainted with the fact that your website should be developed under an expert's hand. Hence only visit the top web development company in Mumbai. Only a professional-looking website can provide you results. For instance, it is helpful to build trust among the audience ( the foundation of any business), attract the audience, and retain audiences for long.
Are you a bit confused about which web development company in Mumbai is the best?? It's not that difficult to answer, head to SPG Techsoft; where professional and skilled developers craft your website with love and dedication.