What is SMO ?

Social media optimization (SMO) is a wonderful technique involved in internet marketing strategies to promote your business product, website and service all over the world. If your business is expecting to jump into social media or enthusiastic to boost your business in social media, you will be wondering how a SMO service will assist you in business progress. SPG Techsoft is a wonderful internet marketing company providing effective SMO services. SMO is regarded as the essential part of internet marketing and it is technique of marketing your business through several social media channels. We make use of effective social medial tools and techniques to promote your business product to bring more sales leads and ranking to your website. We aim to radiate your business vision through social networking medium, social bookmarking sites and corporate blogs. With companies screaming in the market, we stand apart due to our outstanding services.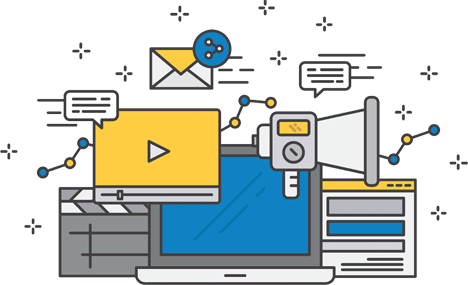 Our Experience in Handling Work:
We have several years of experience to handle SMO services to various businesses. We offer you top notch SMO service by implementing suitable techniques and tools. We have skilled team of professionals to handle SMO task in suitable manner to bring reputation and recognition for your business of social media sites. Moreover, we assure that your websites will be viewed by large number of customers by posting it in famous social networking mediums like twitter and Facebook. We earn customer satisfaction by proving client-based approach and plans on SMO services.